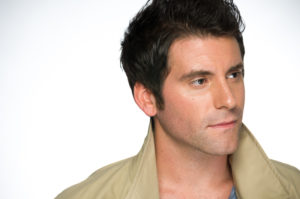 Versatility: Often defined as "being capable of moving free in many directions…". In part, this describes the ability of  "bright-eyed, bright-voiced" (Cabaret Scenes) NYC based music artist Elliot Roth. Known for his seemingly limitless vocal prowess; from high-end arena-style rock to his jazz and soul fueled "supple, expansive range" (BistroAwards.com)  Elliot has been hailed as one of the city's most dynamic musical talents.
"Elliot Roth is charming, sincere and makes all the right moves. He plays piano with confidence and precision and possesses a silky smooth tenor that seems as if it is caressing the air"
    –New York Times
A reverent interpreter of the Great American Songbook in both his nuanced singing and piano playing, he is also a master vocalist within a soul and rock setting; bringing to mind the stylings of many influential vocalists from Stevie Wonder to Freddy Mercury. He is equal parts vocalist, pianist, instructor, writer and personality; sliding smoothly through musical worlds and constantly gaining the praise and attention of everyone from jazz critics to renowned Broadway veterans.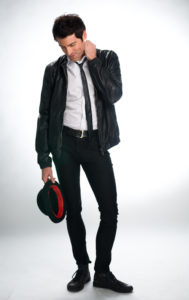 A masters graduate of the prestigious Manhattan School of Music jazz arts program, off-broadway credits include Our Sinatra  (including last production to perform before the closing of the world-famous Oak Room at The Algonquin Hotel) A Christmas Carol Off-Broadway at The Pearl Theater, and critically acclaimed performance as 'Jesus' in the concert version of Jesus Christ Superstar at the Living Room. Tours of his original one-man show have been extended across the world including venues in Stara Zagora, Bulgaria and Florence, Italy. He has continued to explore his love for modern dance and experimental theater; serving as resident composer for Jeff Davis Dance and acclaimed Off-Broadway Shakespeare theater company Smith Street Stage.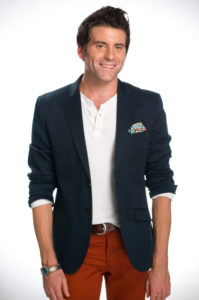 As a voice instructor, Elliot is one of the few performer/teachers who explores all styles of singing with flexible approaches… using relaxation techniques to access the voice through a full mind and body connection. He has aided students in contemporary singing elements such as 'riffing', blues singing, jazz scatting and many stylistic elements that have formally been ignored, discouraged or incorrectly examined in a private vocal setting. A native of Pittsburgh, Pennsylvania, he returns there frequently to teach master classes and perform with some of the world's top jazz musicians found there. He currently serves as adjunct professor of voice at Marymount Manhattan College's Theater Arts department in New York City.
Elliot's students have appeared on XFactor, in National Broadway Tours (Cats, Thoroughly Modern Millie, Rent, Hair) and countless recording projects.
Currently, Elliot continues to expand his teaching and performing across the country as he works towards two albums of original material and continues collaborations with choreographer Jeff Davis in partnership with Theater for the New City. Additionally, find Elliot on stage with award winning vocalist Karen Mack at their Pangea residency and further performances throughout NYC.